Fibrous Casings
Futamura succeeded to develop fibrous casing for the first time in Japan in 1974—until then, only imported casings had been available. Fibrous casings are composed of two key materials: special paper milled from Abaca (also known as "Manila Hemp"), and viscose which is a colloidal cellulosic solution derived from wooden pulp. This unique composition of fibrous casing enables it to have excellent smoke permeability; the best casing for smoked meat products for meat processors around the globe. In addition, fibrous casings also have superior tensile strength thanks to Abaca fibers, which results in excellent size consistency for finished meat products. Due to those two unique characteristics, Futamura's fibrous casings are known to be a long-running seller, not only in the domestic market but also around the globe, including USA, Europe and Australia.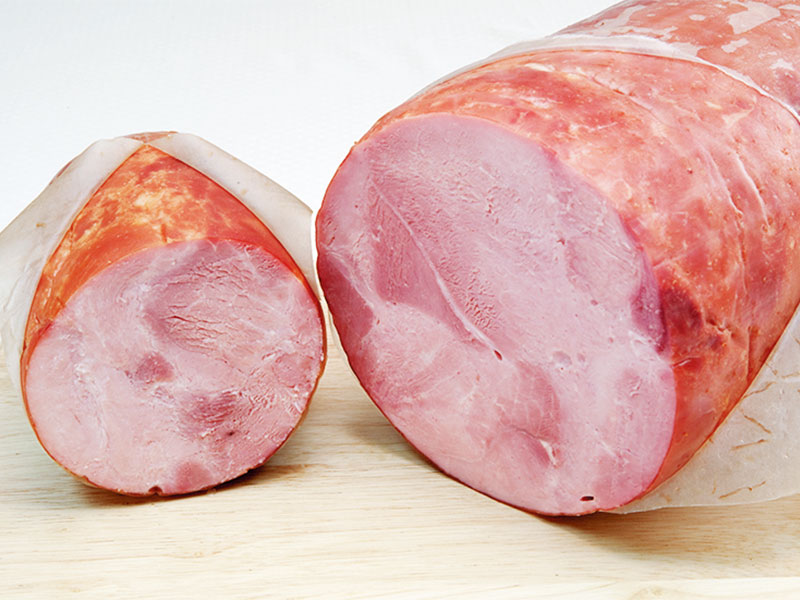 Main application
Used for livestock processed items and marine product processed items as casing products for food processing both domestically and internationally.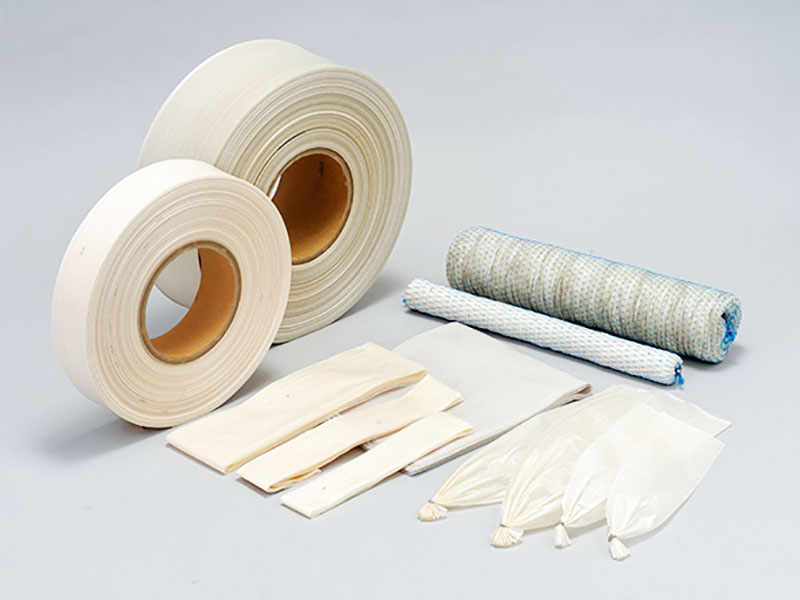 MEATLONN® / WISLONN®
MEATLONN® and WISLONN® (fibrous casing) are the domestic casing products for livestock processing which Futamura Chemical is proud of. Ever since its production started in 1977, the product has been reliable and safe and has been used for more than 40 years.
General ham manufacturing process
01.Material meat reshaping

Sinews, fats, and the like are removed from material meat, which are then reshaped, cut, and classified according to applications.

02.Salting

A salting agent (salt and color fixing agent) is added for ripening.

03.Meat filling

Meat is filled in the casing for forming.

Fibrous casing is used in this process.

04.Smoking

The casing is smoked. It improves the shelf life of meat and adds some color and flavor to the meat.

05.Heating

Meat is heated sufficiently to center.

06.Cooling

Meat fabric is tightened to suppress bacterial breeding.

07.Slicing

The casing is stripped and the meat is cut according to goods and applications.

08.Packaging

Meat is packaged through a quality inspection.