Nonwoven Fabrics
Nonwoven fabrics that are clean and hygienic with no impurities included.
Adopted for use in many industries and many fields.
TCF is a 100% cellulose nonwoven fabric made from pulp. The sheets are formed by fusing individual fibers with each other without any binder (adhesive), so they are very clean and hygienic with no impurities included.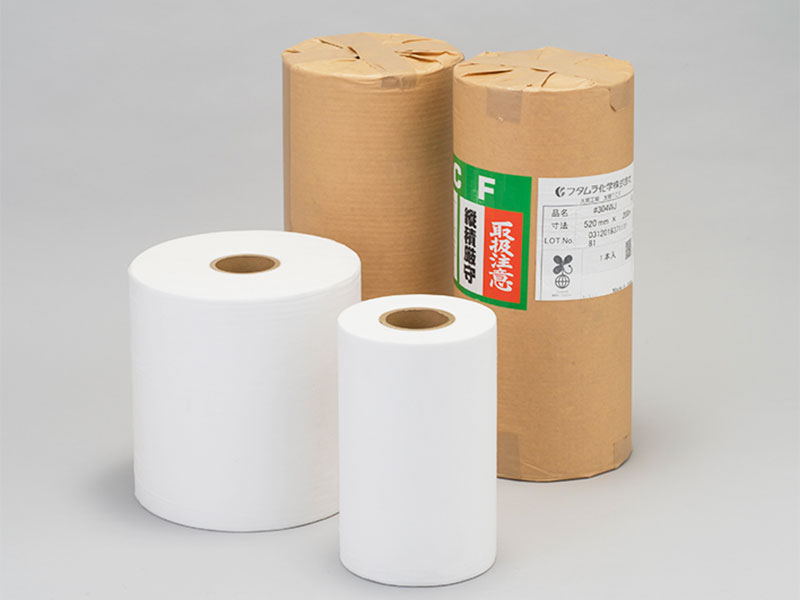 Main application
Their main applications are medical, sanitary and cosmetic goods including face masks, wet tissues and gauze as well as food-related items and industrial materials.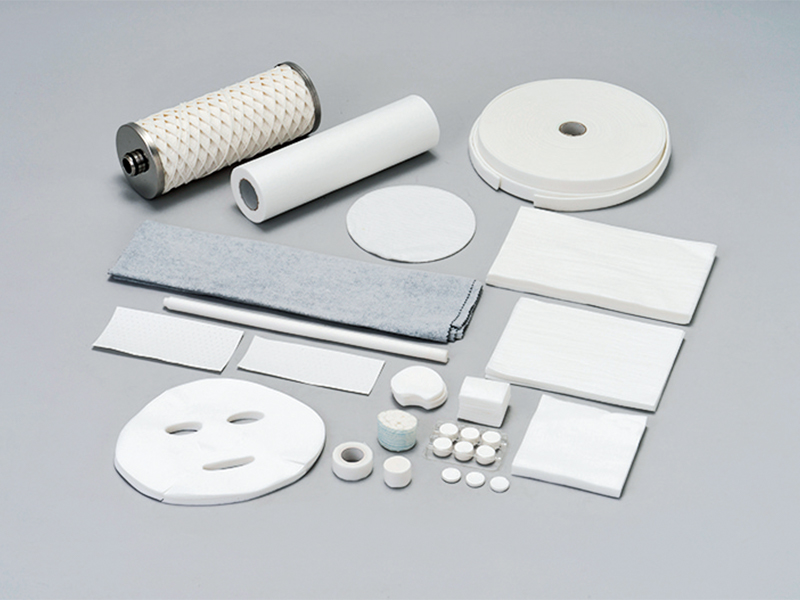 TCF® Series
TCF stands for Textile Continuously Formed. As the name implies, textiles are formed constantly, and spinnings and windings are continuously produced. The original TCF manufacturing method is referred to as the wet short fiber spunbond method, and is the only one of its kind in the world.
Pure
100% cellulose nonwoven fabric with no adhesive used.
Suitable for wet use
Superb water absorptive performance and water-retainability which other nonwoven fabrics cannot provide.
Soft
A high-volume, soft nonwoven fabric.
Clean
Nonwoven fabric manufactured in a closed system.
Applications of TCF®
Medical goods
gauze
adhesive plaster
wet wipes
laminated sheets
dental liquid-absorbent materials
Cosmetics
facial masks
cosmetic puffs
makeup removers
Sanitary goods
wet wipes
oshibori (hand wet towel)
sanitary napkins
hairdressing & aesthetic goods
Industrial Materials
cushions
condensation-proof materials
hygroscopic material
filters
Food-related items
cooking paper
oil filters
drip sheets
food wrapping goods
filters
Biodegradation of TCF
TCF is a biodegradable and earth-friendly material.

TCF is a 100% cellulose nonwoven fabric made from wood pulp.
Cellulose is a main substance of plant cell walls. Many enzymes that decompose into cellulose exist in nature. TCF is, therefore, quickly discomposed in soil or compost and broken down into water and carbon dioxide.
TCF is made from trees, sustainable and renewable resources (biomass) blessed with nature and is a material suited for the transition to a recycling-based society system. For this reason, TCF has been certified as a biomass material by the Japan Organics recycling Association and has been given the biomass mark.